Finding Ingredients
Don't know who sells a specific product you are looking for? Use the Find Ingredient function in Bisync to help you.

Select Find Ingredient at the Ingredient drop-down menu.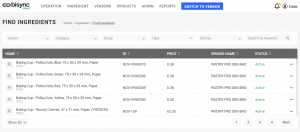 In Find Ingredients page, you can drill into specific categories and groups by choosing the options in the respective drop-down menus.

Or you can just type in the name/keyword of the item you want to find. Type in name of product and click

.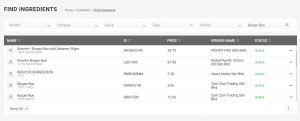 To see a specific product, at the action tab, click

to view individual product.

The View Product pop-up will appear with details of your selection.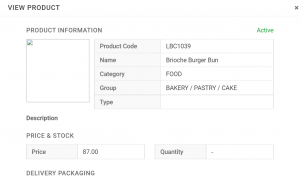 If the supplier is not in your My Vendor list, see Find Vendors to engage with the supplier.